Professional Development and Community Events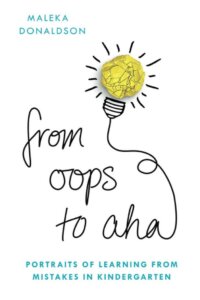 Webinar/Book Talk: From Oops to Aha: Portraits of Learning From Mistakes in Kindergarten.
with Dr. Maleka Donaldson, Assistant Professor of Education & Child Study, SMITH COLLEGE
Time/Date: Thursday, November 18, 2021 7pm – 8:15pm
Learn how teachers from four public school Kindergarten classrooms: urban, charter, Montessori, and suburban respond to mistakes and interact with students.
Examine how teachers' beliefs, intentions, and instructional practices play out in context during daily life.
Discuss policy implications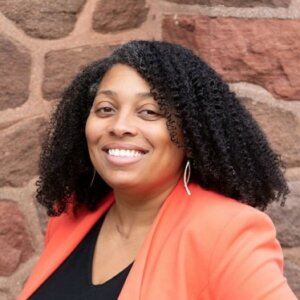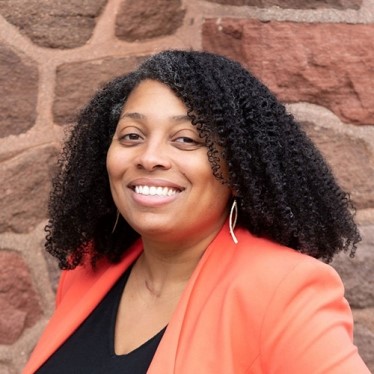 Maleka Donaldson's courses focus on the learning sciences and on STEM teaching methods at the elementary level. In her research, she studies teacher and student responses to making mistakes, including how classroom interactions shape instruction in real-world contexts. Donaldson's work appears in several peer-reviewed journals and she recently published a sole-authored book, From Oops to Aha: Portraits of Learning From Mistakes in Kindergarten.
The Alumni Webinar Series highlights the work of MTCNE Alumni in their communities while sharing it with the broader and global Montessori community. 
There is a nominal fee of $20.00 US required to attend each webinar.  One hundred percent of proceeds from the Alumni Webinar Series will go straight to the MTCNE Scholarship Fund.
Urban Living in the Age of Climate Change: Sustainable Local Development in Hartford and Connecticut
A Center for Montessori Studies Event
Postponed until Winter/Spring 2022 
FREE | Select Locations in Greater Hartford | Sponsored by the Center for Montessori Studies @UHartford; Trinity and UConn, Hartford
As the health and well-being of the our community is our top priority, we have decided the current Coronavirus (COVID-19) situation requires we postpone our Urban Living in the Age of Climate Change: Sustainable Local Development in Hartford and Connecticut from March 26 & 27 2020 to a future date in Fall 2020. We are grateful for the diversity of people from Connecticut communities bringing interdisciplinary perspectives and from across multiple generation slated to contribute.
We will continue to monitor the situation and continue to communicate with our presenters, attendees, and stakeholders by email and with updates on our link http://bit.ly/Environment-March26-27. If you have any immediate questions please feel free to contact any of us: Dr. Ken Foote (ken.foote@uconn.edu), Dr. Paige M. Bray (bray@hartford.edu), or Dr. Garth Myers (garth.myers@trincoll.edu).
Climate change is now being felt widely around the world, from the global to local scales.  Economies and societies are being challenged to respond to disruptive changes including rising sea levels, increasing extreme and unpredictable weather patterns, and events that will affect human health and well-being through air pollution, heatwaves, and risks to food security. These events raise issues of equity and social justice as the effects of climate change spread unevenly around the world.
A multi-generational event offering experiential site-visits, this symposium will focus on the implications of climate change for urban living in greater Hartford and urban areas across the state. Learning together, developing policies to confront sea level rise, possible tidal surges during major storms, changing patterns of precipitation and temperature, and health consequences of climate driven environmental change and the local actions of community gardens, outdoor learning, local food sources will all be part of the symposium.
send questions to medmtcne@hartford.edu and/or view our program details here: http://bit.ly/Environment-March26-27