Adolescent (12-18)
AMI Diploma Course Information
Established as an Association Montessori Internationale (AMI) Training Center since 2003, the Montessori Training Center Northeast currently offers 0-3, 3-6 and 6-12 AMI Diploma Courses in Hartford, Boston and Internationally.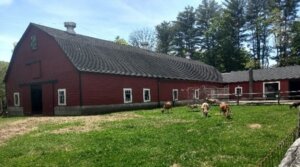 MTCNE is excited to contribute to Montessori teacher preparation at the adolescent level!  We are honored to work with colleagues in the region who support adolescent development using two models: a farm-based program and an urban, public school land-based program. We look forward to providing quality Association Montessori Internationale (AMI) credentialed teacher preparation beginning in February 2024.  If you are interested in the AMI Diploma course, please see more details here.
While we remain focused on delivering the first AMI Adolescent (12-18) Blended Format Diploma Course in Hartford, CT beginning online February 2024, MTCNE is hosting 5-day professional development workshop during July 2023.  This workshop opportunity will provide content for practical application from the perspective and experience of veteran adolescent educator, Caren Ross, at the Millstream Farm.  Learn more here.